Background
Amnesty International Charity ('AIC') is part of the larger Amnesty International family and contributes to realizing the vision of a world where human rights are enjoyed by all by carrying out charitable human rights work. AIC's activities include making grants to investigate serious human rights abuses across the world and raise public awareness of critical human rights issues.
AIC receives the bulk of its income from legacy gifts and other one-off donations. It carries out its charitable activities by way of grant funding. If you wish to leave a legacy to Amnesty International for our international work, please make the donation to AIC using our registered charity number 294230.  If you wish to leave a legacy to the Amnesty International UK national office, please donate to the Amnesty International UK Charitable Trust at https://www.amnesty.org.uk/amnesty-international-uk-charitable-trust.
Although this is reviewed on an annual basis, grants have historically been mainly to Amnesty International Limited (AIL), the principal operating entity of Amnesty's International Secretariat and AIC's sole member, as the most effective way to achieve AIC's charitable activities. This is due, amongst other things, to: (a) having shared objectives on human rights, (b) AIL being experienced and appropriately resourced to conduct human rights activities; (c) likely expectations of donors and (d) the origins of AIC as part of the wider Amnesty International movement.
In legal terms, AIC is registered in England and Wales as both as a company limited by guarantee (company number 2007475) and as a charity (charity No. 294230) and its objects are to promote human rights throughout the world. Please follow the links to view AIC's governing document (articles of association) and AIC's recent annual reports and accounts.
For more information on the work of Amnesty International see https://www.amnesty.org/en/what-we-do/
Meet AIC's trustees
AIC trustees are responsible for the overall supervision of AIC's operations. The AIC trustees meet at least three times a year, with a face to face meeting at least once a year at the International Secretariat offices in London.
Patti Whaley CMG  (appointed October 2021) (Chair)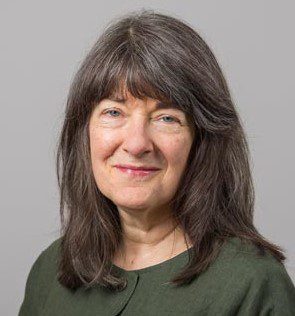 Patti has over 30 years experience as a senior manager or trustee for a number of UK charities, focusing on finance and resource management. She was previously Deputy Secretary General of Amnesty International Limited, and is currently treasurer of Safe Passage International and the Food Ethics Council.
Varun Anand (Appointed in August 2021)
Varun is a qualified accountant (India) with over 26 years' experience in overseeing finance management systems in large multi-country development organizations and strategy consulting including with the IPPF and Deloitte Touche Tohmatsu India Pvt Ltd; he provides extensive hands on knowledge of financial management, global assurance, organization change, grant/project management, and governance oversight mechanisms.