10 October is the World Day Against the Death Penalty, a day when people around the world speak out together to condemn this punishment for what it is – a brutal sanction that violates the right to life.
More than half the world's countries agree with them. But a minority of countries do not, going to great lengths to justify their continued use of it. Among the many justifications they use is that the death penalty deters drug trafficking.
But is the death penalty really the answer to drug crime – or any crime, in fact? Here are eight facts that should convince you it's not.
1. Drug offences can still get you the death penalty in over 30 countries.   
If you're convicted of a drug-related offence, you face the death penalty in more than 30 countries around the world. A drug offence can include anything from trafficking heroin to being caught carrying a small amount of marijuana. So far in 2015, China, Indonesia, Iran, Kuwait, Malaysia, Saudi Arabia, Sri Lanka, the United Arab Emirates and Viet Nam have all sentenced people to death for drug-related crimes.
2. In some countries, if you are convicted of drug crime, the only sentence the judge can give you is death.
Death is the only legal punishment allowed for certain drug offences in several countries, including Iran, Malaysia and Singapore. In these countries, these offences carry what's known as a mandatory death sentence. This means that judges can't take the accused's personal circumstances or anything else into consideration when making a decision (see Shahrul Izani's case under Malaysia below).
3. You may be assumed guilty of drug trafficking, even if all that's found on you are keys to a place containing drugs.
This year, in at least three countries: Brunei Darussalam, Malaysia and Singapore – people found with a certain amount of drugs, or even simply with keys to a building or vehicle containing a certain amount of drugs, were presumed guilty of drug trafficking. This violates a person's right to be presumed innocent until proven guilty – a right that is essential to the principle of fair trial.  
4. In January 2015, Indonesia started executing people in part to address what the  President called a "national emergency" on drug-trafficking.
As of the end of December 2014, 64 people were on death row for drug offences. In January 2015, Indonesia carried out its first executions since 2013, under the then newly sworn-in President Joko Widodo. The President has said there will be no clemency for those facing execution for drug crime. So far in 2015, 14 people have been executed by firing squad, all for drug-related offences.  
5. Iran has executed thousands of people in a bid to deter drug trafficking in the country, even though the authorities have admitted it doesn't work.
Thousands of people have been executed for drug offences since 1959, when this type of crime was made punishable by death. There have been at least 829 executions from January to 20 September this year in Iran. Of these, at least 571 have been for drug-related offences. People most likely to be accused, sentenced and executed are those from disadvantaged groups like foreign nationals and poor people, including ethnic minorities. The authorities themselves have admitted that the death penalty has done little to tackle Iran's drug problem. According to an expert at Iran's Centre for Strategic Research, the death penalty has failed to reduce drug trafficking in the country.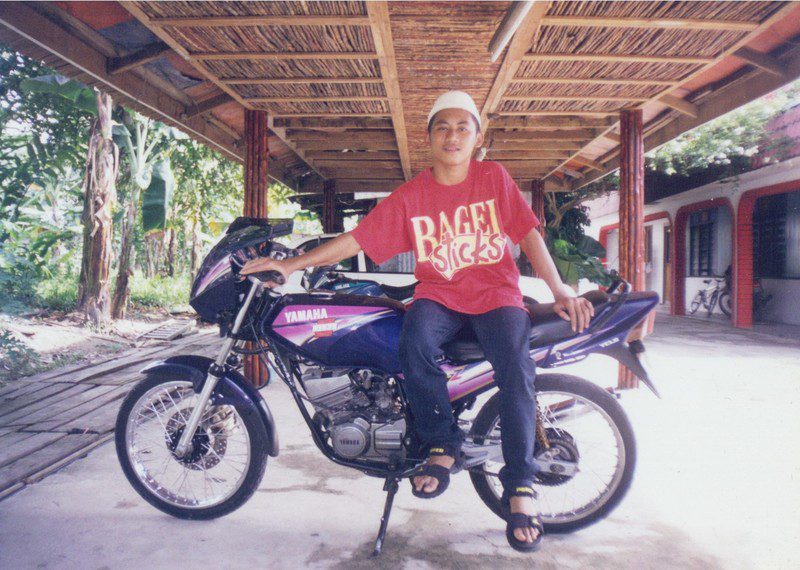 6. You will be sentenced to death in Malaysia if you're caught with as little as 200g of drugs – that's about 2/3 of a can of Cola.
If you're found guilty of trafficking drugs in Malaysia, death is the only punishment the judge can give you. Anyone found carrying 200g or more of cannabis is automatically presumed guilty of trafficking. This is what happened to Shahrul Izani. Found with 622g of cannabis in 2003, the then 19-year-old was convicted of drug trafficking and given the death penalty. He could be hanged any day now. Malaysia keeps its execution numbers secret, but credible sources suggest that about half of all death sentences carried out in recent years have been for drug convictions.
7. So far, almost half of all executions in Saudi Arabia are for drug crime.
The number of people executed for drug offences in Saudi Arabia is among the highest in the world, according to Amnesty's figures. Executions for drug related offences rose from just 4% in 2010 and 2011 to 32% in 2013. By June 2015 this percentage had risen to 47%. Execution is usually carried out by the sword: people are beheaded, often in public.
8. Sentencing people to death for drug offences is a violation of international law.
International law says that the death penalty can only be used for the "most serious crimes", like murder. Drug crime does not meet that threshold: UN bodies have repeatedly said that drug crime falls short of the "most serious crimes".
Although international law allows for the use of the death penalty for exceptional crimes like murder, Amnesty International opposes its use in all cases. There is no evidence that the death penalty is more effective at deterring drug crime – or any other crime – than a prison term.