Overview
There are several leadership groups at Amnesty International who are tasked with guiding the global movement so we can bring about effective change.
Members of the International Board are voted on at the annual Global Assembly, by Amnesty members from around the world.
The Secretary-General, Amnesty's chief spokesperson, is selected by the International Board. They head up the Coalition Leadership Team, who serve as the senior directors at the International Secretariat.
Secretary General
Agnès Callamard
Dr Agnès Callamard is Secretary General at Amnesty International. She leads the organization's human rights work and is its chief spokesperson. She is responsible for providing overall leadership of the International Secretariat, including setting the strategic direction for the organisation and managing relations with Amnesty International's national entities.
Agnès has been a prominent figure in the human rights world for decades. In 2016, she was appointed as the United Nations Special Rapporteur on extra-judicial, summary or arbitrary killings. Along with her UN work, Agnès was also the Director of Global Freedom of Expression at Columbia University in New York. 
Previously she was Executive Director of the freedom of expression organization Article 19.  She returns to Amnesty after twenty years having previously held the role of Chef de Cabinet for then Secretary General Pierre Sané.  As a leading advocate for freedom of expression, a feminist and an anti-racism activist, she pushes out the frontiers of rights through her scholarship and advocacy.  
International Secretariat Coalition Leadership Team
The International Secretariat of Amnesty International is led by a Coalition Leadership Team, headed by the Acting Secretary General and comprising Senior Directors and representatives of Amnesty International's national entities.
The Senior Directors oversee the directors of IS programmes and provide strategic direction, operational management and direct support to the secretariat's staff and volunteers. As a collective, the team supports the Acting Secretary General in her overall responsibility for the organisation's global strategy. The team works closely with the directors of Amnesty International's national entities.
Kyle Ward, Deputy Secretary General
Kyle Ward is the Interim Deputy Secretary General at Amnesty International. Responsible for the IS Regional Offices, National Offices, and the Movement Building Programme, he helps oversee our human rights work at the national and regional levels, including research, advocacy and media work. He also leads on the organizational dimensions involved in running regional and national offices, and guides our support to Amnesty sections and structures.
Kyle has longstanding human rights, inter-governmental and organizational management experience. Previously, he was in charge of Programme Support and Management for the Office of the United Nations High Commissioner for Human Rights. His career with the United Nations, which spanned more than 30 years, also includes time with humanitarian operations and peacekeeping. It was preceded by three years with an NGO managing services for displaced Cambodians on the Thai border. He holds degrees in international management and foreign service.
Rohan Hewavisenti, Chief Financial Officer
Rohan Hewavisenti the Chief Financial Officer at Amnesty International. He oversees financial management at the International Secretariat and is responsible for supporting and fostering the organisation's financial literacy and capability. His portfolio also encompasses legal counsel, information and technology, security, and workspace services.
Rohan, who is a Chartered Accountant (FCA) and holds a Masters in Mechanical Engineering (MEng), has gained extensive experience in a variety of CFO and COO roles over the past 15-plus years. These include Director of Finance and Resources at Breast Cancer Care; Executive Director of Finance, Planning and Resources at the British Red Cross; Group Director of Resources at the Royal National Institute of Blind People (RNIB); and interim Finance Director roles at the Fairtrade Foundation, Imperial War Museums, WWF-UK and the NHS Confederation.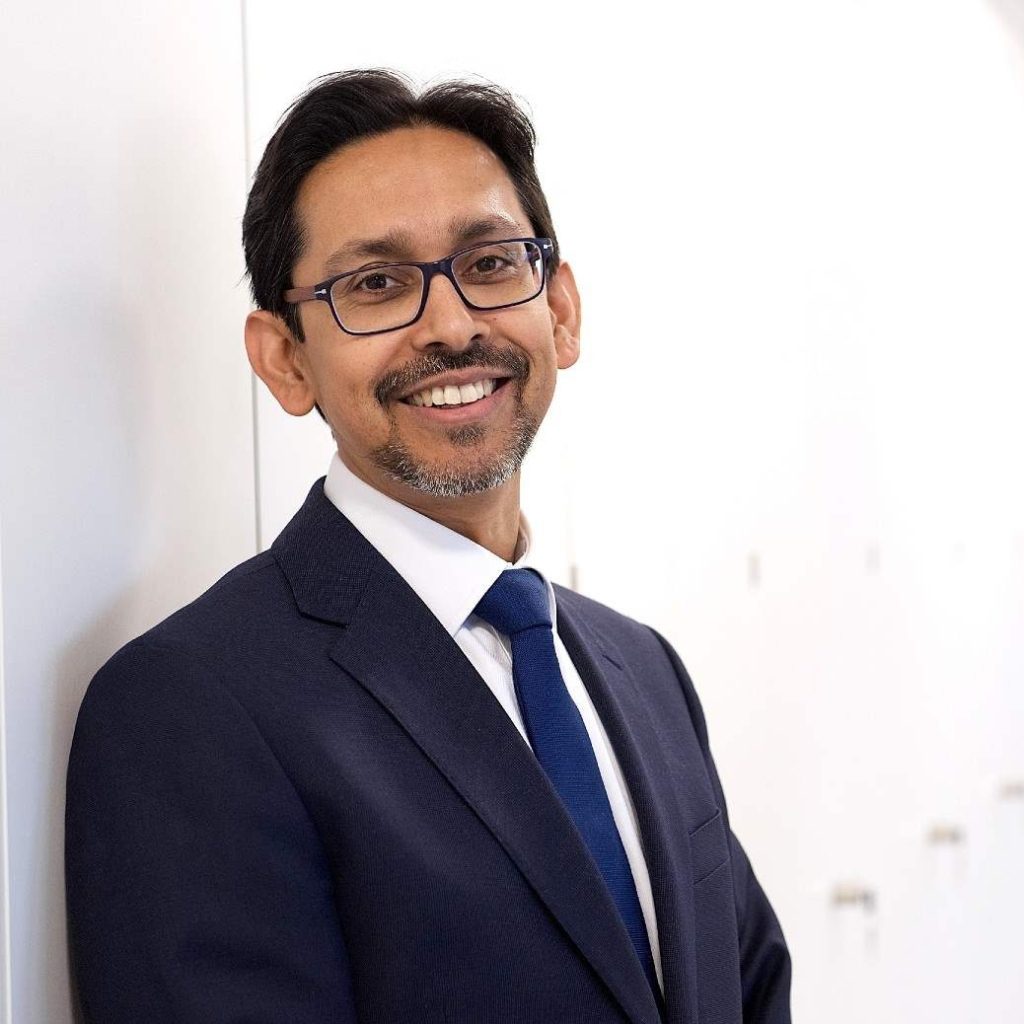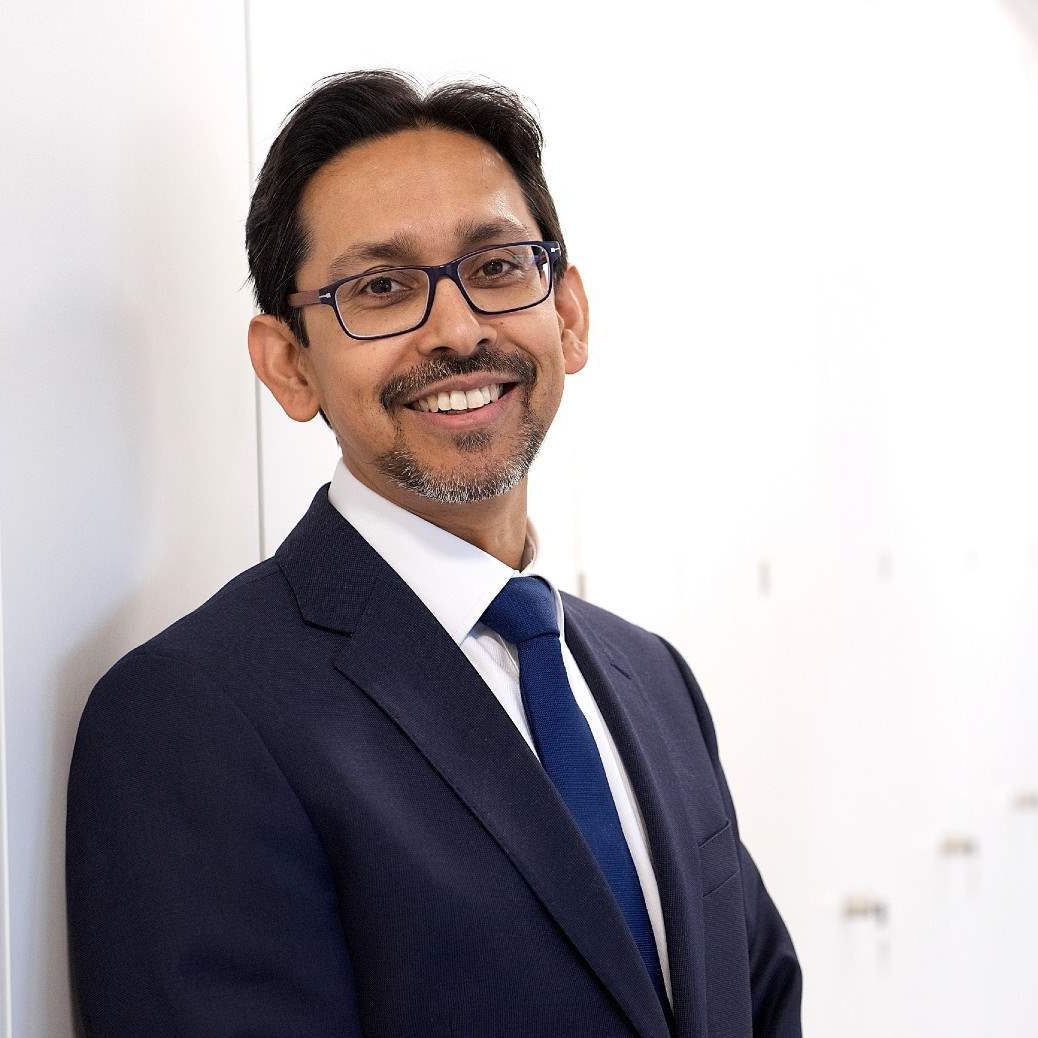 Erika Guevara-Rosas, Senior Director for Research, Advocacy and Policy
Erika Guevara-Rosas is the Senior Director for Research, Advocacy and Policy, co-leading Amnesty´s global human rights work. She is responsible for the organization´s global research, crisis response, policy development, campaigns, and advocacy work, as well as for providing strategic support to Amnesty International's regional offices and sections.
Erika is a well-known Latina feminist and human rights lawyer & defender, who previously served as Amnesty's Americas Director for a decade, leading human rights work and operations across the continent and providing strategic support to the movement's twelve sections in the region.
Erika brings over twenty-five years of professional experience in the fields of human rights, international development, and philanthropy, as well as decades of global social and feminist activism. Prior to Amnesty, Erika held leadership roles at other non-governmental organizations and international agencies, including the Global Fund for Women and the UN Refugee Agency, managing complex operations in communities affected by conflict and other serious human rights challenges in different countries. She has also served on the board of directors of several organizations, including IPAS, the Association for Women´s Rights in Development (AWID), and the International Museum of Women.
Laurent Sauveur, Senior Director for Movement, Engagement and Partnerships
Laurent Sauveur is the Senior Director for Movement, Engagement and Partnerships at Amnesty International where he oversees the communication, marketing and resource mobilisation programmes. He is also responsible for developing innovative approaches to the development of Amnesty's entities in order to strengthen the organisation's human rights impact at the national, regional and global levels.
Laurent has over 25 years of external relations experience. He worked for the private sector, the United Nations Human Rights Office, the Foundation for the ICRC as well as INGOs like Doctors without Borders and Care International, focusing on human rights, humanitarian operations and the fight against extreme poverty.
Our International Board
The International Board consists of nine people, each of whom is a member of Amnesty International. They are elected to office by the Global Assembly (GA), which meets annually. Up to two additional members can be appointed by the Board itself as co-opted members.
The elected International Board members' three-year terms are staggered, with one third of the members up for re-election at each GA meeting. Each member is eligible for re-election for a maximum of two consecutive terms. The co-opted members serve a term of up to two years commencing from the date of the preceding GA meeting with a maximum of two terms.
The elected members of the International Board may not include more than one member from the same country, state or territory.
Meet our International Board
Dr Anjhula Mya Singh Bais
Chair of the International Board
Dr Anjhula Mya Singh Bais was elected Chair of the International Board in Autumn 2021. She is an international psychology trauma specialist. From Davos to Dhaka, Anjhula engages populations on the ground around the climate crisis, mental health, human rights, leadership, and strategic thinking through a feminist lens. She is a Global Risks Perception Subject Matter Expert for the World Economic Forum, sits on the Covid Social Sector Mobilisation Platform, an initiative between the World Health Organisation and World Economic Forum and is a consultant to global boards of MNCs around behaviour, risk, and culture.
Anjhula has been named a Fellow of the Apolitical Academy, Prestige's 40 Under 40, listed on the 2021 Agile 50 List of the world's most influential people navigating disruption by the World Economic Forum's Global Future Council (GFC) on Agile Governance and bestowed the Global Citizen Psychologist Citation from the American Psychological Association (APA). A distinguished LSE alumni, Bais holds degrees from Lady Shri Ram College of the University of New Delhi, University College London, Columbia, Harvard, and Oxford Universities, and with distinction from The Chicago School. She is a member of YPO and is a World Economic Forum Young Global Leader. 
Her governance experience encompasses serving as a current standing representative for Divisions of Social Justice of the APA, the world's largest body of professional psychologists, former chair of languages of the International Psychology division of (APA), the youngest board member of the Institute of Semitics at Princeton, and former Chair of Amnesty International Malaysia 2017-2019.
Ambassadorships include INGO Concern Worldwide where she represented Concern on international missions and People to People Citizen Ambassador to Rwanda for genocide reconciliation research. She is a scientific journal peer reviewer for the journal American Psychologist and the Humanistic Psychologist, and was a thought leader on her Lite FM radio show Mind Matters which had a weekly listenership of 1 million.
Christoph Alberts
Vice Chair
Christoph Alberts studied Social Science, Philosophy, and Political Science and holds a bachelor's degree in Political Science from the Otto Suhr Institute of the Free University Berlin. His research explores the dynamic intersection(s) of political economy, intellectual history, and global history. At present, he is undertaking his postgraduate studies in History at both Humboldt University zu Berlin and the University of Dar es Salaam. Alberts was a member of the Global Youth Collective of Amnesty International from 2018-2020 and has collaborated with the Global Campaign for Education from 2020-2022. Christoph Alberts was elected to the International Board in 2022.
Dawna Wright
International Treasurer
Dawna Wright is a Chartered Accountant with 30 years of experience.  She began her career in Canada as an auditor, but has since specialised in forensic accounting.  She has worked in Canada, the United States, France and Australia, including as a Partner in 'Big Four' and boutique accounting and consulting firms.  She is now a Senior Managing Director and leader of the Australian Forensic practice at global firm FTI Consulting, and is based in Melbourne, Australia.  In this role, Dawna specialises in the interpretation of complex data and financial information for non-financial clients, including for Boards of Directors, lawyers and Courts.
Dawna has served as Chair of audit committees on not-for-profit and commercial Boards. She was the Chair of the Forensic Accounting Committee of Chartered Accountants Australia and New Zealand from 2015 to 2019.  Within Amnesty International, she has previously been the independent member of the Finance and Audit Committee, and the Treasurer (and a Director) of Amnesty International-Australia.  Dawna's native language is English, and she is fluent in French. 
Peter Fa'afiu
Peter is a Partner in Navigator Limited, a management consultancy acting as an intermediary for community outcomes in New Zealand and the Pacific Region. Peter is a former diplomat and trade negotiator for the NZ Ministry of Foreign Affairs and Trade and spent four years in Jakarta, Indonesia working on political, human rights and security issues. In New Zealand, he has been a former chief executive of a Government company, and previously held governance roles that covered housing, economic development, infrastructure, education, media and broadcasting. He has been a member of the NZ Media Council, New Zealand's media regulatory body.  
Peter chaired Amnesty International Aotearoa New Zealand 2016 – 2019.  He is a New Zealander of Samoan descent, holding the chiefly title of Tiumalu. Peter holds and a law and politics degrees from the University of Auckland and management education from Mt Eliza Business School, Melbourne. 
Christopher Schlaeffer 
Co-opted member
Christopher is a European entrepreneur, technology executive and activist. He served as Chief Digital Officer of VEON (NASDAQ: VEON) as well as Chief Product & Innovation Officer, Corporate Development Officer and Chief Strategy Officer of Deutsche Telekom (Xetra: DTE). His new company is NYOUM. Together with Andy Rubin, Larry Page, Sergey Brin, Peter Chou and Cole Brodman in 2008 he unveiled the world's first mobile phone based on Android, T-Mobile G1. In 2007, he and Tim Cook closed Apple's historic first partnership on iPhone outside the US. 
 
A graduate of Vienna University of Economics, Christopher has been recognised by the World Economic Forum as a Young Global Leader and ranked one of the Top50 Innovators To Watch. Christopher has extensive experience in board roles and serves as Patron of iamtheCODE.org, the movement to enable 1 million girls from marginalised communities to become coders. 
Christopher was co-opted to the International Board in January 2020.
Marcela Villalobos
Marcela Villalobos is an activist and human rights defender. She is a Ph.D. candidate in Political and Social Sciences at the National Autonomous University of Mexico (UNAM) and a visiting doctoral candidate at the German Institute for Global and Area Studies. She accompanies family members of victims of disappearance and victims of violence against women in Mexico, with whom she has carried out several high-impact actions in the public space. Her professional career has been focused on civil society organizations. She was the director of grassroots civil organizations and consultant on issues of militarization of public security and disappearances. She has been an undergraduate professor at UNAM and has given dozens of conferences and workshops on security, justice, and peace. She holds a law degree from the University of Leon and a master's degree in Human Rights and Democracy from the Latin American Faculty of Social Sciences. Her career at Amnesty International began as an activist in 2012 in Mexico. She was a member of the Board of Directors in 2017 and the president of the Board of Amnesty International Mexico from 2019 to 2023. She was part of the steering committee for the Americas Regional Forum and a member of working groups on global governance.
Nina Boel
Nina Boel is a medical doctor and holds a degree in political science (both from the University of Copenhagen) and a diploma in journalism. She currently works as a Danish diplomat in South Korea, supporting the government to government collaboration on health. She has a deep understanding of global political and economic trends, as well as their impacts on human right.  
Nina served as the Chair of Amnesty Denmark 2015-2017. She was previously Deputy Chair and served on the national board for 6 years. As Chair, she oversaw a new strategic direction for AI Denmark, which meant that AI Denmark became stronger and more outward looking,increasing collaboration with rights holders and other allies.  
During her 6-year tenure with Denmark's Council for Human Rights (The Danish Institute for Human Rights), she initiated the first human rights prize in Denmark and was Chair of the jury for the first years. Furthermore, she represented AI Denmark at the Council of the Danish Refugee Council for 4 years.  
She has served the global Amnesty International movement since 2016, first as a member of the Chairs Forum Steering Committee and later as a PrepCom member, where she was part of the team which ushered in the first cycle of Amnesty International's new governance model.  
She has hands on experience documenting torture and human rights abuses as a medical doctor, and she has contributed to Amnesty research reports on refugees and torture victims which have resulted in concrete human rights impact. She has worked for the advancement of sexual and reproductive health and rights for youth in Uganda, and in Denmark she worked to secure access to health and non-discrimination for transgender persons. 
Nina was elected to the International Board in September 2021. 
Mandeep Singh
Mandeep is a technology entrepreneur and highly experienced business leader. Mandeep is the former Chief Executive and Founder of Trouva, the online platform which brings together Europe's best independent home and fashion retailers, backed by some of the world's leading technology investors. He also acted as a spokesperson and campaigner on behalf of small businesses in media such as BBC One, Forbes, The Telegraph & CNBC, and was chosen as one of the 100 most influential people in retail by Retail Week. 
Previously Mandeep worked at BC Partners, OC&C Strategy Consultants and PricewaterhouseCoopers. He is a non-executive director at Trouva and Thrift+, and an advisory board member at Walking on Earth. 
Mandeep has an MA in Natural Sciences & Management Studies from Churchill College, Cambridge. Mandeep was elected to the International Board in 2021, having been a member of Amnesty International since 2008. 
Mandeep was elected to the International Board in September 2021. 
Renee Ngamau
Renee Ngamau is an advocate of the High Court of Kenya. She holds an Ll. B. degree from the University of Nairobi, Dip. Law from the Kenya School of Law; Ll.M. Masters specializing in Banking and Finance Law. She is a legal practitioner specializing in human rights advocacy, and in commercial law. Renee is also an accredited Leadership and Business Coach of over 9 years, an NLP Master Practitioner and Trainer, and a Hypnotherapist. Renee, a celebrated media personality, was awarded the Graca Machel Trust award for Women Advancing Africa 2018. In recognition of her advocacy work in media, Renee is also recognized as an African Women in Media Champion. She is a past Chairperson of Amnesty International Kenya, the Kenyan chapter of Amnesty international. She now serves on the Global Board of Amnesty International and director at Cleanstart.
She is an enthusiastic evangelist for building grassroot leadership and a relentless advocate of the Amnesty Kenya's Circles of Conscience – a program to bring together, empower and support local and grassroots movements, and special interest groups focused on human rights, dignity, professionalism, integrity and action, within the civic space and beyond.
For her efforts in protesting the illegal grabbing of open and communal spaces by private individuals and for supporting women to start and grow their businesses, Renee has been featured in local and international press, including Citizen, Peoples' Daily, Reuters Foundation and others. She has also been recognized and awarded the prestigious Moving Mountains Award 2020 by the global organization, United Succes Global.
Renee runs ReneeSense Ltd., a coaching and training company that works with female entrepreneurs looking to start, grow or pivot their businesses. Her mission is to support 1 million women entrepreneurs on the continent to confidently run successful businesses that hire and abundantly remunerate at least five other women with salaries in the top tier salary scale of their respective countries.
Renee is credited with bringing communities together and nurturing leadership. Through her work as a volunteer for CleanStart, an organization for formerly incarcerated women, Renee works to support women to entrepreneurship and to find their voices. Renee is the co-founder and co-convenor of Candid Conversations for Women in Business, a movement that supports entrepreneurs to step into leadership roles in existing businesses and also to grow their businesses. Renee's dream in which all people live dignified lives, are fully self-expressed, engaged and pursuing their passion for profit into posterity.
Renee Ngamau was elected to the International Board in September 2021
The Amnesty International Global Youth Collective is a team of Amnesty International youth leaders (under 25 years old) and Amnesty staff with a youth brief from across the global movement who are champions for youth engagement and participation. As champions, they bring the thought leadership that is needed to reach the goals in the International Youth Strategy, and look for opportunities to advance its implementation.
Members of the Collective serve a two-year term, in which they play a role as spokespersons on youth issues and raise youth perspectives both internally and externally to help support and expand the space for greater youth(-led) engagement and participation. They amplify the voice of youth leaders and activists on issues that are relevant and matter to young people within and outside Amnesty International, contribute to the agendas of global, regional and national Amnesty International meetings to advise on how youth perspectives can be included, and provide strategic advice to relevant teams across the movement on integrating youth perspectives across all areas and levels of Amnesty International's work.
For more information about the Amnesty Global Youth Collective or requests for collaboration you can contact the Global Youth Team.
Katie Davos, Amnesty International USA
Katie is the Youth & Student Program Specialist at Amnesty International USA (AIUSA), where she supports youth and student activism across the section, including managing AIUSA's youth leadership programs and upholding the goals of the AIUSA Youth Strategy. Katie first got involved in human rights and social justice as a student activist organizing around LGBTQI+ issues. After university, where Katie was first introduced to Amnesty at the AI Thailand office, Katie became an organizing intern at AIUSA. Before rejoining AIUSA as a staff member, Katie worked in the youth leadership development field in Asia, focusing on providing resources for youth to become social justice leaders in their communities. As the Youth & Student Program Specialist, Katie has a deep commitment and passion in ensuring that youth are fully represented and that their voices are heard at every level within the organization.  
Célia Bourezane, Amnesty International Algeria
Célia Bourezane is a Political Science & International Relations graduate. She has been a member of Amnesty International Algeria since 2018. Her commitment and work under Amnesty International has a focus on women's rights and freedom of expression. In the near future, she aims to work on climate justice and fighting corruption, considering these latest, important stakes our generation is dealing with.
Her first experiences were as a volunteer in children's related actions. After that, she was selected to be part of the Algerian network of committed youth of the Friedrich Ebert Stiftung. The program helped her develop an appetence for project management and enhanced her understanding of a topic she was already dealing with in her professional life. She was simultaneously working with different groups on women's rights and her implication in the Algerian feminist sphere helped her engage in talks and debates about equality under Amnesty International Algeria.
As the current Algerian youth coordinator, she had the opportunity to understand the importance of interconnections and information symmetry in order to achieve common goals. Her experience under the International Visitor Leadership Program reinforced her belief and will to work on creating levers and suitable environments for people. She believes that engaging youth in strategic decisions and actions, addressing issues from the bottom up, and giving youth a voice to realize their vision is critical to our future and the next generations.
Alwande Khumalo, Amnesty International South Africa
Alwande Khumalo is 24 years old. She is a two times graduate. She currently holds a Political Studies Honours Degree from the University of the Witwatersrand. Her research focused around a select anti-human trafficking specialized police task force's gendered dynamics and organisational structure. She has interests in the state, preservation and advocacy of human rights, gender studies, police (particular around ethical policing throughout the Global South), Black Lives Matter, feminism, racial and cultural studies, mental health, and youth-inclusive advocacy.
Additionally, she is a South African youth representative in Amnesty International's Global Youth Collective,  a former Co-Chairperson at Amnesty International – Wits, a former Women's Subcommittee Head of Amnesty International – Wits, a Youth Leader at the South African Institute of Chartered Accountants, a member of the South African's Institute of International Affairs (SAIIA) Youth Policy Committee's Gender Working Group, a 2020 youth representative for SAIIA at 2021's United Nations multi-stakeholder hearings on "Accelerating the realization of gender equity and the empowerment of all women and girls" of which forms a part of the annual UN Women's Conference and a black intersectional feminist. Of equal importance, she currently works in Amnesty International South Africa's Campaigns Team.
Alwande is also a hopeful human being and believes in the power of people-people and another action-orientated advocacy.
Alan Scheinbaum, Argentina
Alan is a 23-year-old youth activist from Argentina. He has been a member of Amnesty International Argentina's Youth Group since 2022, participating in activities and assisting in the design of campaigns and workshops about sexual & [non]reproductive rights, digital rights, and youth participation. Alan has previously volunteered in Asociación Conciencia, an Argentinan NGO, since he was 18, assisting in the execution of educational campaigns and programs for young people, where he gained expertise in the youth agenda, both in national and international issues. During 2020 and 2021 he was part of its youth executive committee in the City of Buenos Aires, coordinating and leading the press and communications team. Apart from his journey as an activist and a volunteer, Alan is currently halfway through a chemical engineering degree at the University of Buenos Aires, seeking to specialize in the design of sustainable processes and their control using new technologies. He has experience in video editing, graphic design, web programming, and data analysis. As a young activist and a member of the Global Youth Collective, Alan tries to put his time and energy into the education about and defence of human rights in Argentina, Latin America and the Global South in general, specifically empowering young people, whose voice and involvement are essential in solving current worldwide issues.
Amy Ochiel, Kenya
Amy Ochiel Ochieng is a lawyer who is passionate about Gender Equality, Human Rights and Social Inclusion. She works with Amnesty International Kenya as a Human Rights Education & Activism officer where she is in charge of supporting human rights defenders and establishing community-led human rights movements (Circles of Conscience) across Kenya.
She is a member of the Africa Youth Steering Committee, UN Women Africa that advises UN Women Africa on strategies on how to engage youth in Africa. This committee has engaged, mobilized and organized youth across the African continent – ensuring youth's voice especially young women's voice is recognized and incorporated into policy-making processes relating to gender equality and women empowerment. Amy was involved in the reviewing of the Beijing Declaration and Platform for Action (BDPfA). Ms. Amy Ochiel was one of the youth delegates that participated in the 4th Special Technical Committee review meeting of the BDPfA at the African Union.
Previously she worked at Transparency International Kenya where she was nominated to be one of the gender champions who provide technical expertise in incorporating gender mainstreaming in projects. Amy was also part of the Pan African Feminist Technical Working Group under Femnet where she provided feminist analysis on the implications of the COVID-19 government response within the community.
Amy Ochiel is an alumnus of the YALI RLC EA program that was launched by former USA president Barack Obama in Africa to train young leaders on leadership. In 2017, she was elected as the chairperson of the YALI Alumni Chapter of Kenya where she led the chapter in implementing youth and women empowerment projects.
Amina Affinida, Morocco
Having graduated last year in information and communication (Bachelor's degree), Amina Affinida is now resuming her studies as a research student in a Master's degree in Political and Social Communication, as she has always believed in the great role of communication and media in influencing and directing the behaviour of people and societies.
Meanwhile, Amina is also a dedicated human rights activist, who has been taking part in Amnesty International's movement for more than five years. In addition to believing in the power of communication and media, Amina also believes in the necessity of human rights, and the need to fight for them, for a world where everyone can enjoy their rights freely and equally.
Currently, Amina carries out her role in Amnesty- Morocco, as a member in the executive board of the section, in charge of information and communication, as well as the coordinator of Amnesty's youth journalists- Rabat group.
Besides her passion for human rights, Amina is also a person who likes to enjoy her life by doing things that make her de-stress and feel good. Some of these things can be a night walk, listening to good music, exploring new places, meeting new people, and having some quality time with family/ friends, not to mention the happiness she feels while trying new tasty food.
Chisako Takada, Japan
Chisako is a passionate 16-year-old high schooler activist in Japan, championing the voices of teens. She has actively been partaking in human rights movements in Australia– and subsequently, in Japan– since 2018, engaging in protests, events and essay writings.
On coming back to Japan, she realised how few teens especially girls know their rights in the first place. In male-dominated politics where the young are oppressed under their regime, it is difficult to include our voices towards our future.
In the process of fighting against this, she has won a UN essay contest in 2020 on the topic of Women's empowerment. The same year, she joined Amnesty Japan, and since then, she has been involved in various events. Also as the new leader of Amnesty Youth Japan, she leads youth-focused events and projects aimed to educate students on the rights we hold.
Out of the passion for educating more youths about women's rights in Japan, she established the first 'Amnesty for school' in a non-international Japanese high school. As a club leader, Chisako has planned and executed projects to facilitate human rights discussions and to bring awareness in and outside the school.
Chisako will champion the young voices of Japan and of the world within adult-centred social movements and have our voices rally for humanitarian issues.
Duaa E Zahra Shah, Pakistan
Duaa E Zahra Shah is a senior at the National University of Sciences and Technology, Pakistan, majoring in Economics. She has worked in organizations including UNCTAD, Pakistan's Ministry of Human Rights, the Talloires Network Next Generation Leaders Program, and Gallup; and on human rights initiatives like curriculums to address gender-based violence, mechanisms to increase equity and inclusion, policy recommendations to support vulnerable communities, and welfare projects to promote education.
As an aspiring lawyer and journalist, Duaa strives to use her learned theoretical understanding and service experience to effect meaningful global change in the rights of women and children.
Gavin Choong, Australia
Currently situated in Australia, Gavin is 21 years old and completing his Bachelor of Laws (Honours) and Biomedical Science at Monash University. He is a youth advocate with a wide range of experience, having been involved in campaigning for the constitutional recognition of First Nations Australians, helping asylum seekers through the visa application process, raising awareness of climate-related legal challenges brought by those most vulnerable to the effects of global warming, promoting public health education, as well as engaging in human rights diplomacy. Additionally, Gavin was recognised as a Young Australian Space Leader in 2022 and is heavily involved in the space sector, wanting to explore the use of satellite imagery to improve life on Earth. Finally, Gavin has also been recognised as a New Colombo Plan Ambassador by the Department of Foreign Affairs and Trade and will be traveling throughout the Indo-Pacific to promote regional engagement with Australia.
Gavin joined Amnesty International Australia (AIA) as a Youth Advisory Group member in 2022. Since then, he has played an active role in the organisation, including by co-creating the newest AIA Activism Strategy, representing AIA when engaging with external organisations, as well as speaking at the inaugural Victorian Social Change Lab. As part of the Global Youth Collective, Gavin aims to empower youth from the APAC region through education and awareness-raising, consultation and ensuring their opinions are acted upon, as well as reconciling cultural differences and protecting universally shared human rights.
Natalie Gwatirisa, Zimbabwe
Natalie Gwatirisa is a climate advocate based in Zimbabwe. She is currently studying German Language and Linguistics. Creatively she is integrating linguistic skills in disseminating climate information to different age groups in her society. For the past four years, her work has been focusing on fostering a better understanding of and ability to address climate change and its effects, promoting community engagement, creativity, and knowledge in finding climate change solutions. As an environmental steward she believes that we should educate people on self-centred climate action and begin to take self-ownership of climate action. She is the co-founder of All For Climate Action Zw (AFCA), a youth led organisation which focuses on Action for Climate Empowerment (ACE).She is the National Coordinator at the Sustainable Environmental Conversation and Tourism Football Tournament a program that connects football and environmental conversation . In 2022 she was selected to be a youth delegate at COP27 , Sharm El Sheikh Egypt. She is part of the Amnesty International Global Youth Collective. She is also working as a community frontline worker under the CivActs with Accountability Lab Zimbabwe.
Becca Tyler, United Kingdom
Becca Tyler is part of Amnesty International's Student Action Network UK working to unite students from across different regions to work on campaigns and work together towards change in our communities. I've always wanted to be apart of the driving force to achieve better human rights for all and I'm excited to be apart of the Global Youth Collective to really make this a vision.
Maria Skaare, Norway
Maria is the Youth Coordinator in Amnesty Norway (AIN) and responsible for youth engagement on the national level. That includes supporting the national youth- and student councils and developing projects and making sure youth are included in developing campaigns. Marias engagement for human rights started when volunteering in Guatemala at the age of 19, encouraging her to do a bachelor's in development studies and a master's in political science and human rights. She has spent more than ten years in various ideal organizations for youth and young adults. Her focus is on strengthening the organizational structure to ensure young people's involvement in all levels, while at the same time ensuring the motivation and wellbeing of the young human rights activists has top priority.
Amnesty International Charity ('AIC') is part of the larger Amnesty International family and contributes to realizing the vision of a world where human rights are enjoyed by all by carrying out charitable human rights work. AIC's activities include making grants to investigate serious human rights abuses across the world and raise public awareness of critical human rights issues.
Meet AIC's trustees
AIC trustees are responsible for the overall supervision of AIC's operations. The AIC trustees meet at least three times a year, with a face to face meeting at least once a year at the International Secretariat offices in London.
Patti Whaley CMG  (appointed October 2021) (Chair)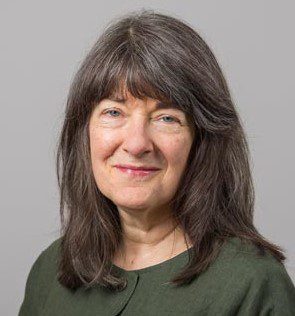 Patti has over 30 years experience as a senior manager or trustee for a number of UK charities, focusing on finance and resource management. She was previously Deputy Secretary General of Amnesty International Limited, and is currently treasurer of Safe Passage International and the Food Ethics Council.
Varun Anand (Appointed in August 2021)
Varun is a qualified accountant (India) with over 26 years' experience in overseeing finance management systems in large multi-country development organizations and strategy consulting including with the IPPF and Deloitte Touche Tohmatsu India Pvt Ltd; he provides extensive hands on knowledge of financial management, global assurance, organization change, grant/project management, and governance oversight mechanisms.
Rosie Chapman (appointed May 2017)
Rosie has a governance and regulatory background including Director of Policy at the Charity Commission for ten years; senior roles in housing regulation and a former chair of the Charity Governance Code Steering Group.
More recently, she has worked as a consultant, advising charities and not-for-profits on a range of governance issues. Currently Rosie is the National Lottery Community Fund's Protector of the Big Local Trust (part of Local Trust) where she oversees the Trust's endowment fund and governance.