Secretary General
Agnès Callamard
Dr Agnès Callamard is Secretary General at Amnesty International. She leads the organization's human rights work and is its chief spokesperson. She is responsible for providing overall leadership of the International Secretariat, including setting the strategic direction for the organisation and managing relations with Amnesty International's national entities.
Agnès has been a prominent figure in the human rights world for decades. In 2016, she was appointed as the United Nations Special Rapporteur on extra-judicial, summary or arbitrary killings. Along with her UN work, Agnès was also the Director of Global Freedom of Expression at Columbia University in New York. 
Previously she was Executive Director of the freedom of expression organization Article 19.  She returns to Amnesty after twenty years having previously held the role of Chef de Cabinet for then Secretary General Pierre Sané.  As a leading advocate for freedom of expression, a feminist and an anti-racism activist, she pushes out the frontiers of rights through her scholarship and advocacy.  
International Secretariat Coalition Leadership Team
The International Secretariat of Amnesty International is led by a Coalition Leadership Team, headed by the Acting Secretary General and comprising Senior Directors and representatives of Amnesty International's national entities.
The Senior Directors oversee the directors of IS programmes and provide strategic direction, operational management and direct support to the secretariat's staff and volunteers. As a collective, the team supports the Acting Secretary General in her overall responsibility for the organisation's global strategy. The team works closely with the directors of Amnesty International's national entities.
Kyle Ward, Deputy Secretary General
Kyle Ward is the Deputy Secretary General at Amnesty International. Responsible for the IS Regional Offices, National Offices, and the Movement Building Programme, he helps oversee our human rights work at the national and regional levels, including research, advocacy and media work. He also leads on the organizational dimensions involved in running regional and national offices, and guides our support to Amnesty sections and structures.
Kyle has longstanding human rights, inter-governmental and organizational management experience. Previously, he was in charge of Programme Support and Management for the Office of the United Nations High Commissioner for Human Rights. His career with the United Nations, which spanned more than 30 years, also includes time with humanitarian operations and peacekeeping. It was preceded by three years with an NGO managing services for displaced Cambodians on the Thai border. He holds degrees in international management and foreign service.
Rohan Hewavisenti, Chief Financial Officer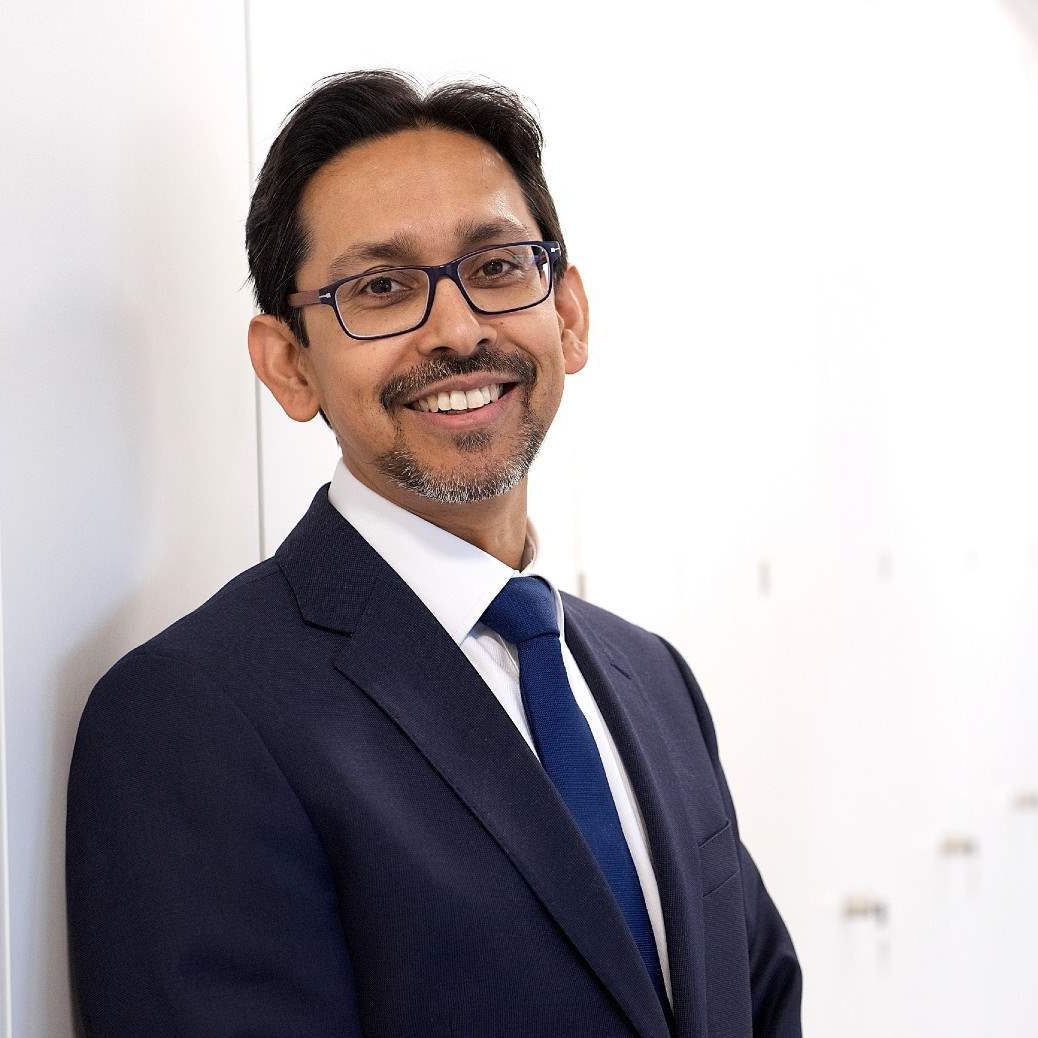 Rohan Hewavisenti the Chief Financial Officer at Amnesty International. He oversees financial management at the International Secretariat and is responsible for supporting and fostering the organisation's financial literacy and capability. His portfolio also encompasses legal counsel, information and technology, security, and workspace services.
Rohan, who is a Chartered Accountant (FCA) and holds a Masters in Mechanical Engineering (MEng), has gained extensive experience in a variety of CFO and COO roles over the past 15-plus years. These include Director of Finance and Resources at Breast Cancer Care; Executive Director of Finance, Planning and Resources at the British Red Cross; Group Director of Resources at the Royal National Institute of Blind People (RNIB); and interim Finance Director roles at the Fairtrade Foundation, Imperial War Museums, WWF-UK and the NHS Confederation.
Erika Guevara-Rosas, Senior Director for Research, Advocacy and Policy
Erika Guevara-Rosas is the Senior Director for Research, Advocacy and Policy, co-leading Amnesty´s global human rights work. She is responsible for the organization´s global research, crisis response, policy development, campaigns, and advocacy work, as well as for providing strategic support to Amnesty International's regional offices and sections.
Erika is a well-known Latina feminist and human rights lawyer & defender, who previously served as Amnesty's Americas Director for a decade, leading human rights work and operations across the continent and providing strategic support to the movement's twelve sections in the region.
Erika brings over twenty-five years of professional experience in the fields of human rights, international development, and philanthropy, as well as decades of global social and feminist activism. Prior to Amnesty, Erika held leadership roles at other non-governmental organizations and international agencies, including the Global Fund for Women and the UN Refugee Agency, managing complex operations in communities affected by conflict and other serious human rights challenges in different countries. She has also served on the board of directors of several organizations, including IPAS, the Association for Women´s Rights in Development (AWID), and the International Museum of Women.
She has led groundbreaking human rights research and campaigns on a range of issues, including forced migration, gross human rights violations in the context of repression, torture, sexual violence against women in conflict, the impact of climate change on Indigenous people territories and the violence facing human rights defenders, among others. Her articles and opinion pieces are often published in major international media.
Laurent Sauveur, Senior Director for Movement, Engagement and Partnerships
Laurent Sauveur is the Senior Director for Movement, Engagement and Partnerships at Amnesty International where he oversees the communication, marketing and resource mobilisation programmes. He is also responsible for developing innovative approaches to the development of Amnesty's entities in order to strengthen the organisation's human rights impact at the national, regional and global levels.
Laurent has over 25 years of external relations experience. He worked for the private sector, the United Nations Human Rights Office, the Foundation for the ICRC as well as INGOs like Doctors without Borders and Care International, focusing on human rights, humanitarian operations and the fight against extreme poverty.